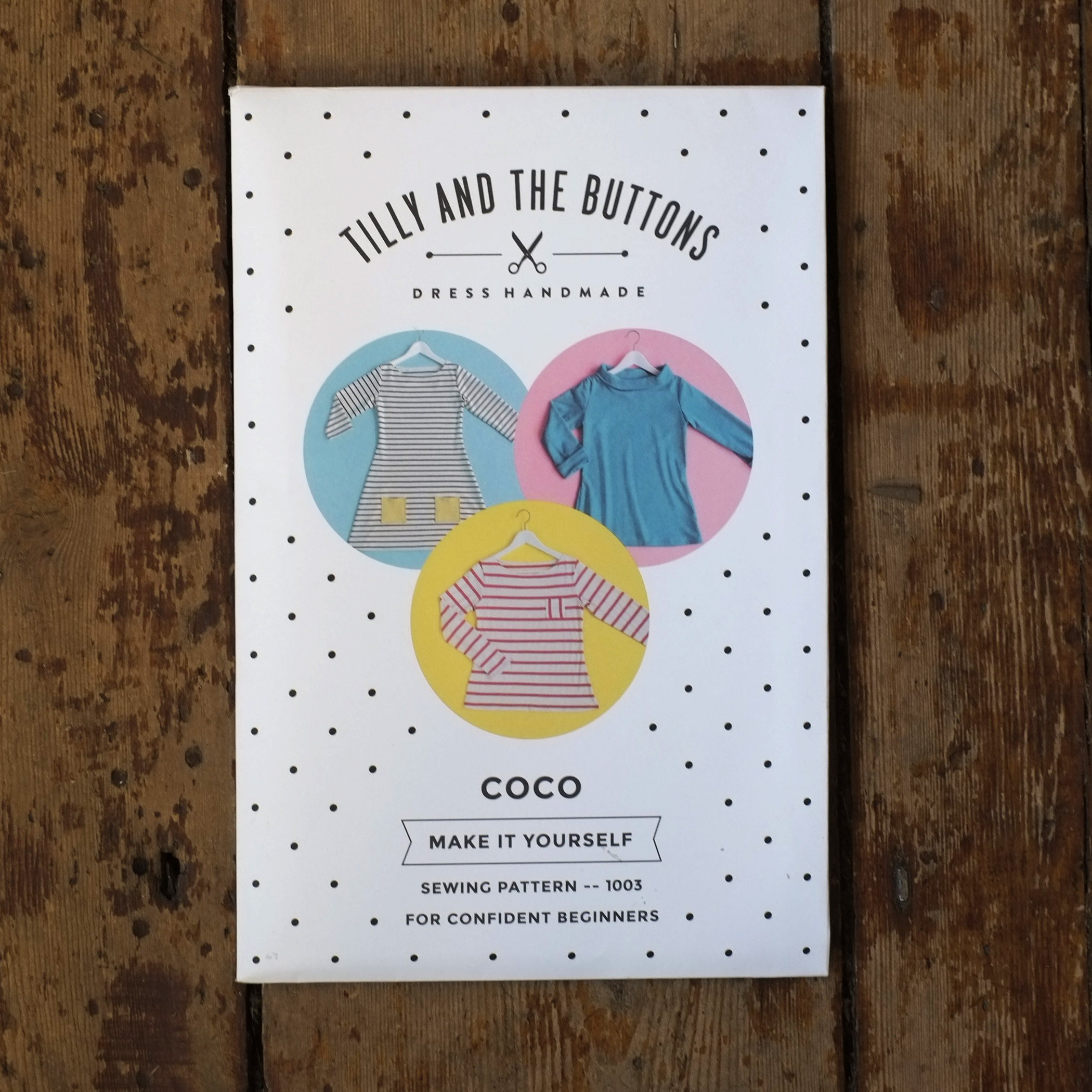 Tilly, Coco
Easy to sew with no fiddly fastenings. A classic design featuring boat neckline, a choice of top or dress, three quarter or long sleeves, optional sixties funnel roll neck roll cuffs and patch pockets.
Materials:
Medium weight knit fabric with very little stretch. - interlock knit, double knit, ponte di roma. Matching thread ribbon - 30cm x 6-8mm or stay tape, a stretch or ballpoint sewing machine needle.
Sizes based on bust:
1(76cm), 2(81cm), 3(86.5cm), 4(91.5cm), 5(96.5cm), 6(101.5cm), 7(106.5cm), 8(112cm)
Fabric:
Max 2.3m x 150cm wide, or 3m x 115cm.