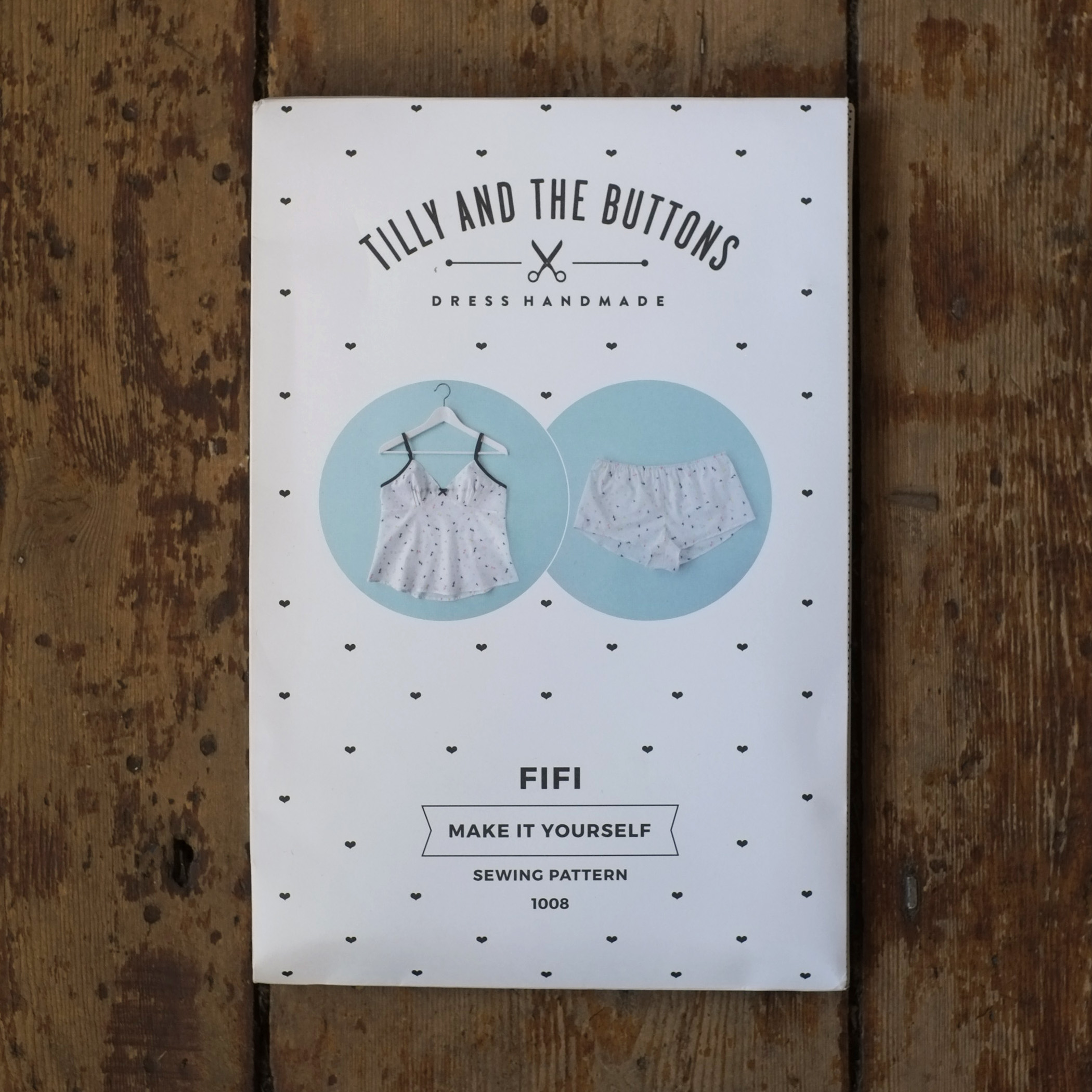 Tilly, Fifi
A lovely set of dainties for lounging at home or wearing to bed.
Materials:
Lightweight drapey fabrics that feel nice against the skin – cotton lawn, voile, viscose or silk satin. Matching thread. Elastic – your mid hip measurement in 9-12mm wide.
Sizes based on bust, waist, hips:
1(76cm, 61cm, 84cm), 2(81cm, 66cm, 89cm), 3(86.5cm, 71cm, 94cm), 4(91.5cm, 76cm, 99cm), 5(96.5cm, 81cm, 104cm), 6(101.5cm, 86.5cm, 109cm), 7(106.5cm, 91.5cm, 114cm), 8(112cm, 96.5cm, 119.5cm)
Fabric:
Sizes 1-4: 1.4m x 150cm; Sizes 5-8 1.8m x 150cm.
Sizes 1-4: 1.8m x 115cm; Sizes 5-8 2m x 115cm.