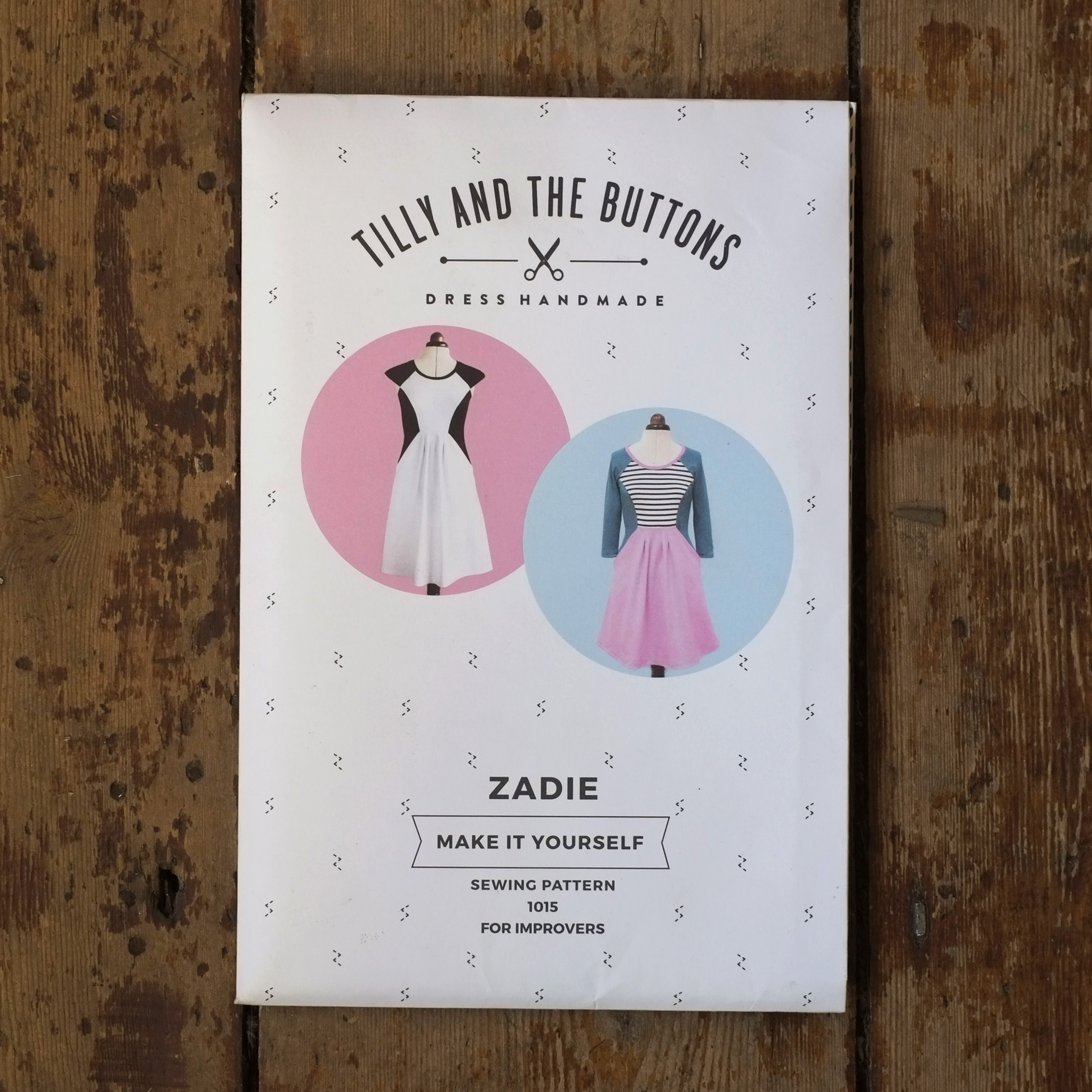 Tilly, Zadie
Throw on your Zadie dress for comfort and style at work or play. Striking diagonal seams, lovely in-seam pockets. Fitted bodice and round neckline.
Materials:
Medium weight stretch knit fabrics like ponte di roma double knit, interlock, jersey. Check fabric can be stretched crosswise at least 20per cent wider than its original width and that it goes back to its original size. Matching thread, .9m of 6-8mm stay tape, clear elastic, ribbon or strips of knit interfacing, and ballpoint or stretch needle for your sewing machine.
Sizes based on bust:
1(76cm), 2(81cm), 3(86.5cm), 4(91.5cm), 5(96.5cm), 6(101.5cm), 7(106.5cm), 8(112cm)
Fabric:
Long sleeve or 3/4 sleeve: 2.5m x 150cm, or 2.8m x 115cm.
Cap sleeve: 2.1m x 150cm, or 2.3m x 115cm.