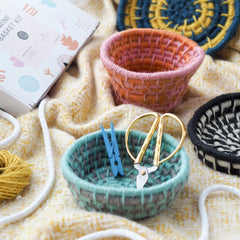 Welcome to Stag & Bow
A Haberdashery & Textile studio, we sell beautiful materials for making & beautifully made things.
Shop our curation of exquisite natural materials, inspiring workshops & all manor of handmade items by talented folk. We endeavour to inspire & scratch all the itches...
Our autumn workshop schedule is now live!
Book workshops